Castlevania SOTN Desktop Art
by Konami
$39.00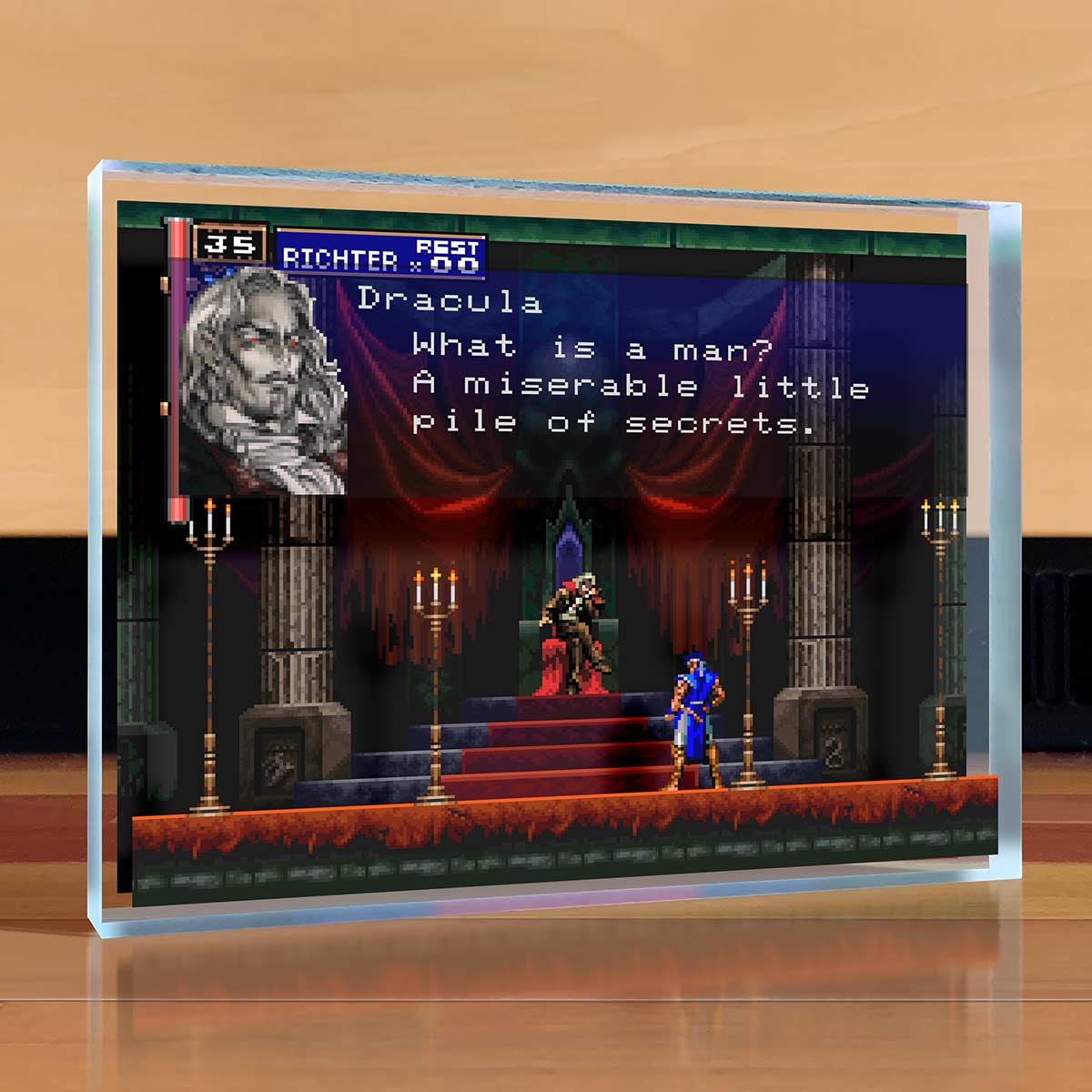 Awesome
Great product exactly as advertised
A Father's Day present for my bf, he loves it!!
Very high quality
this is such a great gift for a castlevania fan! Might buy others in the future
My favorite scene of all time in the Castlevania series
I don't regret buying this one bit! <3 I just bought a stand to go with it too
Castlevania SOTN Desktop Art
by Konami
$39.00
Allow 1-2 Weeks for Delivery
Why?
What is a man? A miserable little pile of secrets.

Relive this epic moment from Castlevania Symphony of the Night as you prepare to fight Count Dracula.
Each piece is printed on 3/4" thick optical-grade acrylic with vibrant UV cured inks and measures 4 1/2" x 6"
Officially licensed by Konami